A Yorkshire Corps of Drums
Member

Double click to edit
Double click to edit



I joined the York & Lancashire Regiment on the 12th August 1954 and was dicharged on 11th August 1963 When joining the Regimental depot on the 12th August I completed 15 weeks basic training, but was relegated due to a skin infection, I joined the Corps of Drums
Jan 55 - moved to the Battalion at Castle Barrack in Dover. I was promoted to L/Cpl and became the RSMs Bugler, we went to Egypt (Suez Crisis) after the crisis went back to Dover and was posted to the depot (Compassionate) opted out in July 1957.

I re-enlisted in Jan 1957 as I was disillusioned with civvi life I rejoined the Btn at Barnard Castle, posted to Berlin, I then served with the drums as Cpl, I was disillusioned due to Poor Drum Major, couldn't get along with him, so transferred to the Regt Band as a flute player. I was refused training at knellar hall because of my age, applied for posting to Shape H.Q. (Paris) after 18 months I transferred to R.A.S.E - opted out on the 18th August 1963 thoroughly disillusioned.

I was asked to form a Corps of Drums with 1st Bn The Yorkshire Vols (TA) along with Harry Brooking Ex Drum Major boys section Strensall York, after completing 12 years with them I was discharged as Drum Sergeant because of my age, I was pleased to be invited to join the Yorkshire Corps of Drums.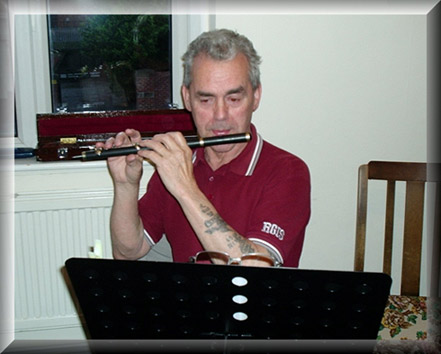 Web Master Peter McCarthy BEM