Webmaster Peter McCarthy BEM
Marche Militaire by FP Schubert 1797 - 1825.
Music parts only for now.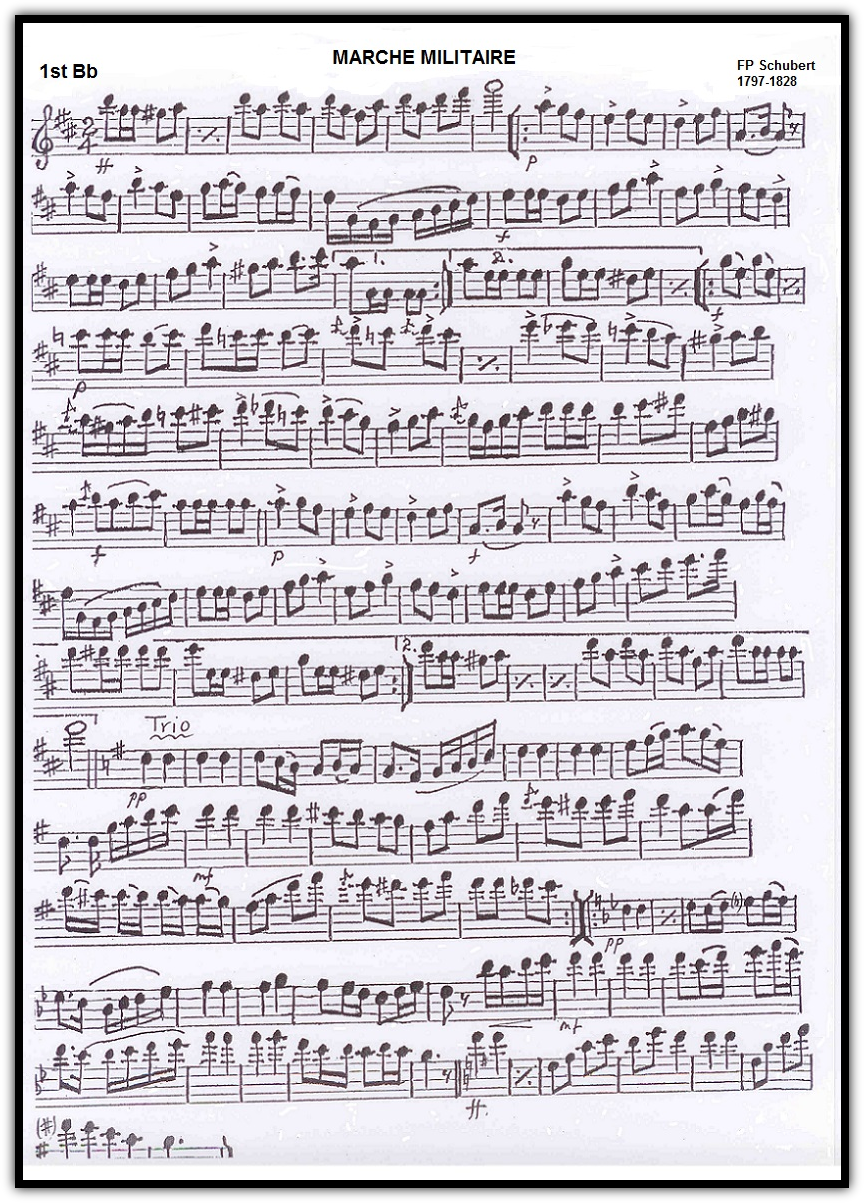 More marches will be on line soon.
If anyone has the rest of the music to any
of these Old Fife tunes please let me know, Thank you.
Click twice on the part you want to see, to enlarge it.