A Member of
The Yorkshire Corps of Drums
Joined the Army on the 22nd of Apr 1969, joining the Corps of Drums in the Green Howards in 1971. I left the Platoon to do Ops WO in Northern Ireland until leaving the Army in Dec 1993. I was platoon commander for 8 years, and during my time in the Corps I served in Berlin, Osnabruck, Minden, Cyprus, Norway, Falklands, Northern Ireland (12 tours), France, Canada, Holland, South Africa, Malta

After leaving the Corps was posted to Northern Ireland again to South Armagh as Operations Warrant officer, until retirement from the Army in Dec 1993.

I enjoyed every minute of my time in The Green Howard's, being the Platoon Commander for eight years was an honour and a privilege.

My second career was a manager with First Group in York for the last 22 years now retired as of the 31st May 2016.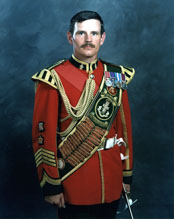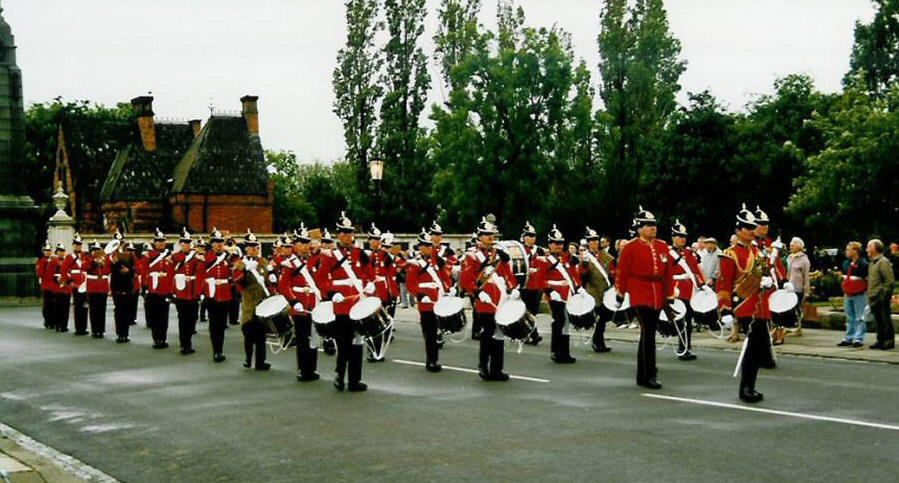 Peter was a D/Maj (WOII) for eight years

The office of Drum Major was created late in the 16th century to control the waywardness of those early Drummers though it seems to have disappeared along with others.

When Cromwell knocked military music about a bit only the foot guards officially retained a Drum Major after the commonwealth, other
regiments having to make do with Chief Drummers until the early 19th century.
The Drum Major duties included counting lashes inflicted at corporal punishments, to remove facings and lace of any man discharged with
ignomony, and even in nowadays he is responsible for the correct settings of all clocks.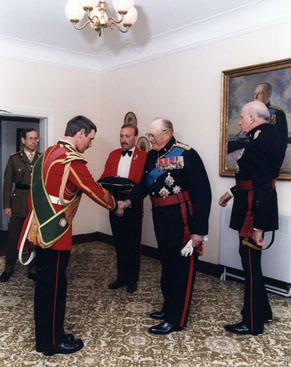 King O Lav The 5th of Norway with Lord Inge Awarding the Britsh Empire Medal in 1989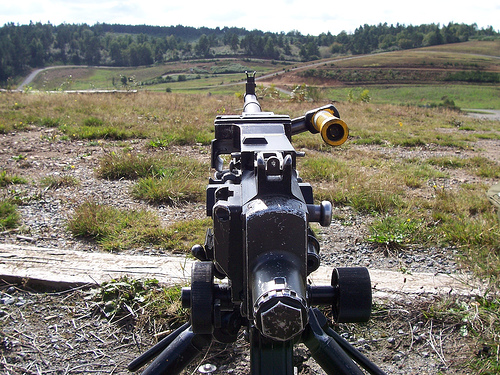 The Battle roll of the Drums Platoon was SF we fired 9 SF Guns (GPMGs) which has more fire power than the whole Battalion put together, best used as a group covers more ground.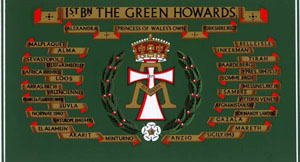 History of Drum Majors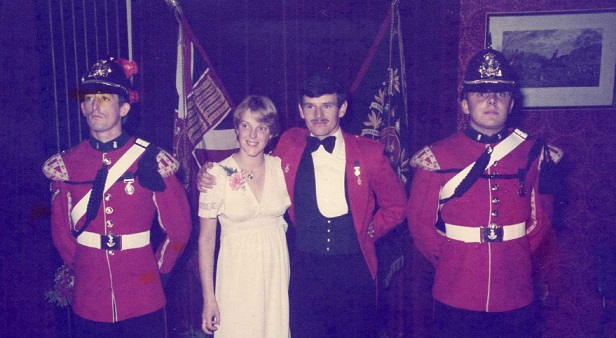 Helen and I in our younger days 1982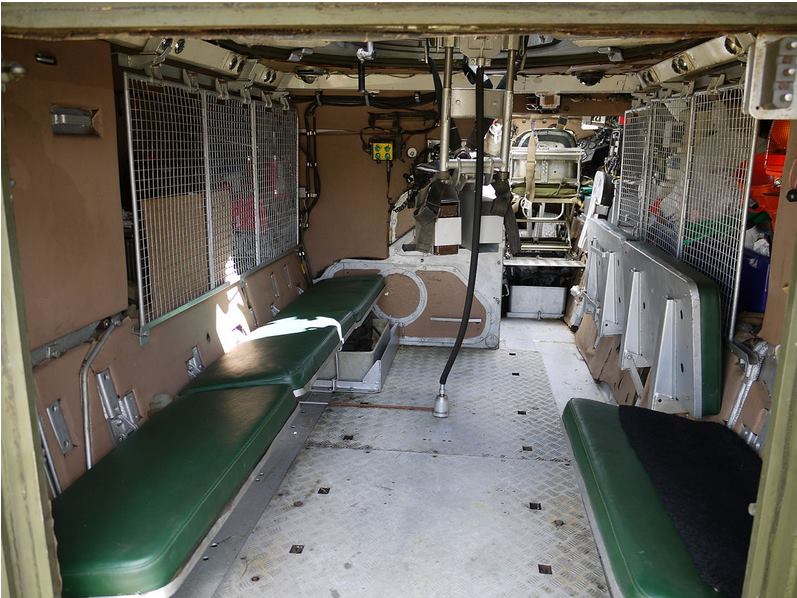 Peter McCarthy with Drums platoon Tercentenary Parade 1989. Catterick
Below is inside an APC armoured vehicle were we spent months at a time in, when based in Germany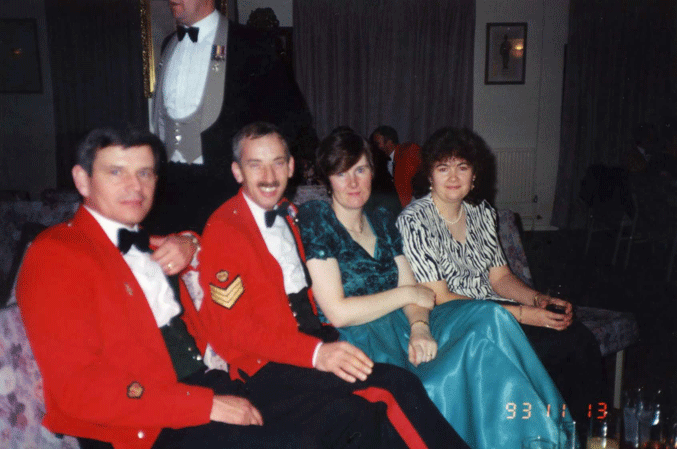 Last Day in the Army Dinning out night
| | | | | | | |
| --- | --- | --- | --- | --- | --- | --- |
| Belfast Centre | Newry 1975 | Cyprus Sgts Mess Night | Sgt Mess Alma Night Scotch Corner 1980 | Cyprus | Cyprus | Hand over of Drum Major 1989 |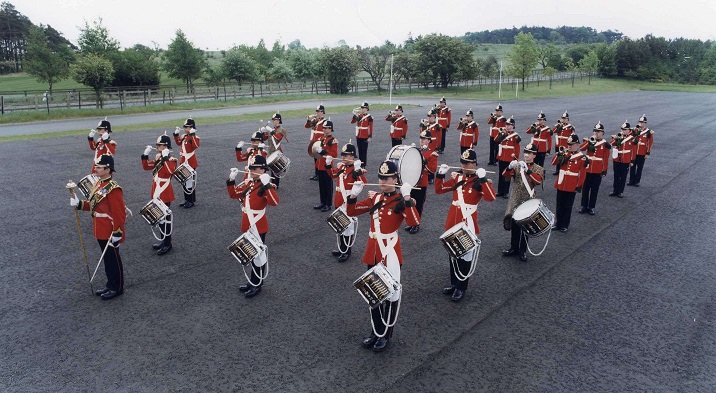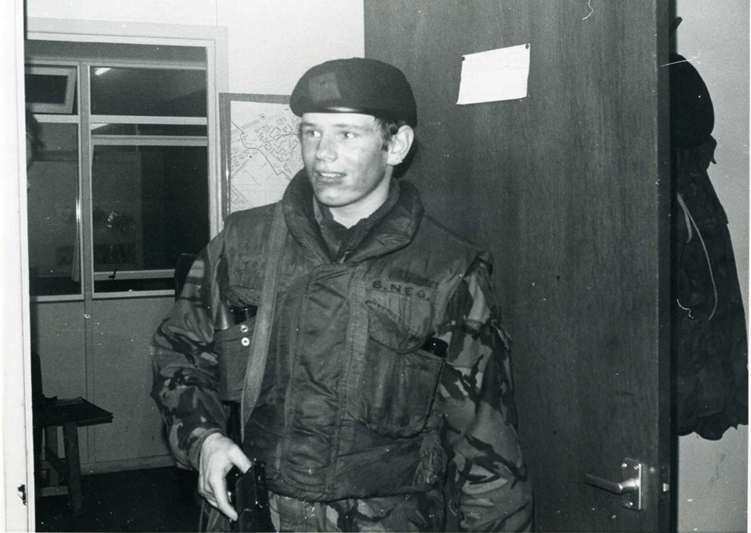 Andersons town Xmas Eve 1973