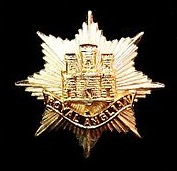 24591734 Royal Anglian Regiment 1981 - 2005

I joined the Royal Anglian Regiment in June 1981, training at Bassingbourn Barracks (Cambridgeshire) Depot the Queens Division. I completed the old style Drummers course, 18 months Infantry and Drummer's mixed training within the Drums Company along with 150 plus other Drummer recruits.

I then joined the 3rd Battalion (Bn) the Royal Anglian Regiment at Colchester Essex in January 1983 and then the 1st Bn when the 3rd Bn was disbanded in August 1992. I served 10 years within the Drums platoon prior to transferring to a Rifle Company to gain promotion as many Drummers do. I had a normal military career serving operantionally in Nothern Ireland, Bosnia, Iraq and Afhghanistan. Completing Junior and Senior Brecon attaining the rank of W02.

Since being trained as a Drummer (Fife player) I have always enjoyed playing and listening to Fife and drums music. In my short time with the Yorkshire Corps of Drums I have really enjoyed meeting a playing with like minded very friendly people. I would strongly recommend any Ex Drummers out there with time on their hands or looking for a hobby to take up drumming again and come along and join the Yorkshire Corps of Drums.
A Member of the
Yorkshire Corps of DrumsRoyal Anglian RegimentRegimental Quick MarchThe Regiment's regular battalions are based in Woolwich (London) and Cottesmore (Rutland) with very strong links to the counties that they represent. Our reserve battalion has a presence in all our recruited counties, from Lincolnshire to Hertfordshire.
The Royal Anglian Regiment is one of the most operationally experienced regiments in the Army today, but still retains a close link with the counties that it represents. The Regiment excels in and takes great pride in its ability to operate in both the Light Infantry role and Light Mechanised Infantry role.

The benefits of such specialisation have been tried and tested on the most demanding of operations over recent years, with our soldiers consistently proving their ability to 'step up to the plate'. See our News tab on the right hand side to find out what the Regiment has been doing recently.

We offer full Regular and part-time Reserve opportunities and are recruiting now. Life in the The Royal Anglian Regiment sets the conditions for career progression for officers and soldiers, with training standards – whichever path you choose – being second to none. Find out more about becoming a Royal Anglian soldier or officer on recruitment tabs to the left.

For those wishing to find out more about our past, please follow the link on the right to our Regimental Museum website, linked to the Regimental Museum at the Imperial War Museum at Duxford.

His Royal Highness The Duke of Gloucester is the Colonel-in-Chief of The Royal Anglian Regiment and Lieutenant General Phil Jones CB CBE is the Colonel of the Regiment.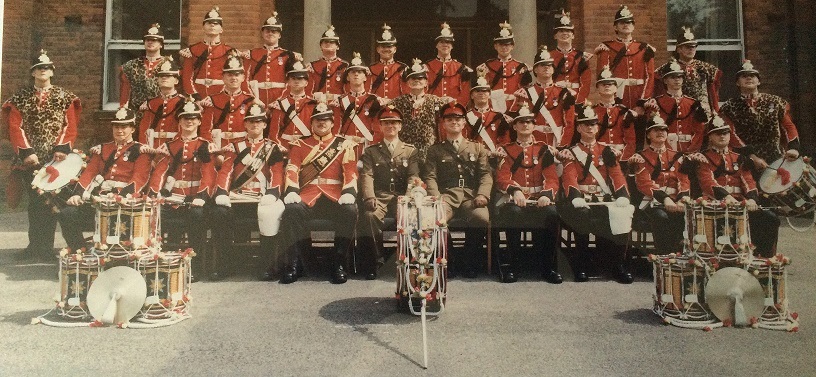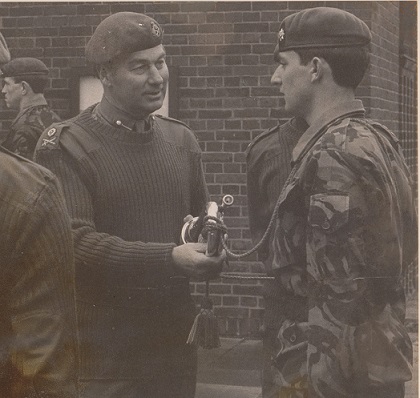 My days in The 3rd Bn Royal Anglian Regiment.

A Member of The Yorkshire Corps of Drums